Media kit for Ecryme
Ecryme is a dystopian, Victorian universe where the world has been almost totally covered by a strange acidic substance called the ecryme, leaving only sparse islands where humanity survives in overcrowded industrial cities. Using a custom 2d6 rule system, you will solve political intrigues, investigate supernatural events… and discover that there is more to the weird ecryme sea than meets the eye!
You can check the campaign on our Kickstarter page: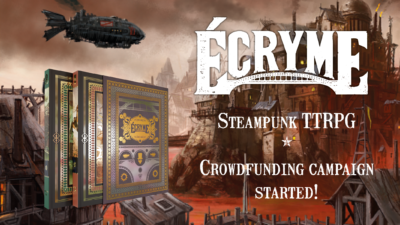 Logos
Here you will find the different logos for Ecryme and Open Sesame games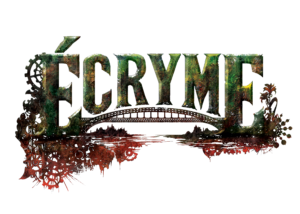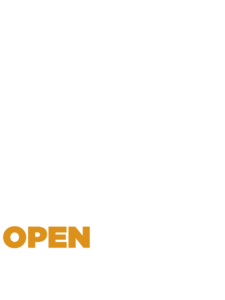 The Ecryme books and add-ons
Ecryme was first published in the 90s, and was totally reworked for its last French edition in 2016. This edition was met with both critical and commercial success, obtaining more than 100 000€ during its crowdfunding. For this English adaptation, Open Sesame Games has redesigned the book completely, combining the game into 2 base books with brand new gold gilded covers. They are entirely illustrated by a variety of artists.
The Player's Guide will take you and your players into the Ecryme world, explaining its history, its geography and its different factions. Here you will find everything you need to play, including the rules, character creation, advancement options, equipment, and an introduction to Cephaly, the weird and secret magic of this world.
The Conductor's Manual will reveal the secrets of the Ecryme, the world, and its factions to the game master. It also includes advice for running game sessions, along with two scenarios to begin your player's adventures.
Those are the base books but the subscribers can also pledge for more content:
A Collector's Edition of the base game, with a splendid gold and silver gilded slipcase and cover variant for the books
A wide, 3-panel game master screen with a panoramic illustration created by Emile Denis
A quick reference booklet so that your players can quickly look up the rules
A custom set of dice
And more surprises as the campaign develops and stretch goals are unlocked!
Our Starter Kit is available on DriveThruRPG here, to give the game and the universe a try:
https://open-sesame.games/wp-content/uploads/2023/04/Discovery_Travellogue_2023_PDF.pdf
Who are we at Open Sesame Games ?
Open Sesame Games (OSG) is a new French-American publisher of role-playing and board games, founded by veterans of these industries. Driven by a passion for exploring varied, strong and original universes, the founders wish to focus on the quality of the content and its presentation as well as the follow-up of their lines.
Open Sesame Games opens their doors to a rich catalog, with famous RPG French lines (Te Deum Pour un Massacre, Ecryme, Metal Adventures), but also new original creations, such as Les Chants de Loss, or the board game Northgard: Uncharted Lands.
As a French-American publisher, Open Sesame Games plans to distribute its RPG and board games lines internationally, translating some of them into English, and also publishing original creations available in English at release.